August 2021 Newsletter
Posted by Hawkins-Poe on August 19, 2021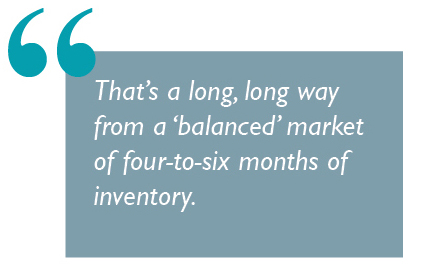 Some buyers are finding some relief, but Northwest MLS brokers say it is temporary.
Here's what local real estate expert, Frank Hawkins of Hawkins-Poe
Real Estate, Fircrest WA, along with Northwest MLS experts see regarding the
August market for potential buyers and sellers.
Competition for homes eased slightly in July across much
of Washington state but Frank Hawkins, President of Hawkins-
Poe, expects the respite to be short-lived with inventory
still tight and prices still climbing.
Northwest MLS brokers added 12,916 new listings to the
database during July. They reported 11,567 pending sales
(mutually accepted offers) areawide, which covers 26 counties.
At month end, there were 7,948 total listings offered
for sale, down 22.5% from the year-ago total of 10,259. That
was the highest level since October when inventory totaled
8,623 properties, including single family homes and condominiums.
"While dangerous to compare 2020 lockdown figures to this
year, it is interesting to see that new listing volume is starting
to rise above 2019 levels," observed James Young, Director of
the Washington Center for Real Estate Research at the University
of Washington. In July, MLS figures show member-brokers
have added 1,723 more new listings of single-family
homes and condos than during July 2019 (12,916 versus
11,193). Year to date, brokers have added 1,438 more new
listings this year compared to 2019.
Notably, 14 of the 26 counties in the Northwest MLS report
showed year-over-year (YOY) gains in new listings, with half
of them reporting double-digit increases: Clallam, Clark,
Cowlitz, Ferry, Grays Harbor, Kitsap, and Thurston. Three
of the four counties in the Puget Sound region had YOY
improvement, led by Kitsap County with a jump of 29.3%.
The volume of new listings in King County dropped about
5.4% from a year ago. System-wide there was a 3.2% gain in
new listings versus twelve months ago.
Prices continue to climb by double digits in all but a few
counties. Across all areas, prices for closed sales of single-
family homes and condominiums (combined) jumped
21.4% during July compared to a year ago, rising from
$484,995 to $589,000. Last month's median price overall
was unchanged from June.
Young checked statistics from two years ago, noting prices
in suburban counties and along much of the I-5 corridor
have increased sharply. "Prices in Lewis County are up 54.2%
from the July 2019 level, Snohomish County is up 40.6%,
and Island County is up 44.3%. Skagit and Whatcom counties
underperformed relative to these areas with median
price increases of 36.4% and 38.4%, respectively." NWMLS
figures show four other counties have had price jumps of
at least 40%—Ferry, Grant, Grays Harbor, and Okanogan.
Jefferson County had the smallest increase since 2019, with
the median price increasing just over 24%, followed by Clark
County, at 24.6% and King County at 26.2%.
Hawkins, commenting on the slight change in month's
supply of inventory, said, "The overall market hasn't deviated
much. The time it would take to sell all homes in inventory
(month's supply) only increased about three days since June
and still remains well under three weeks in most markets."